Alison Hall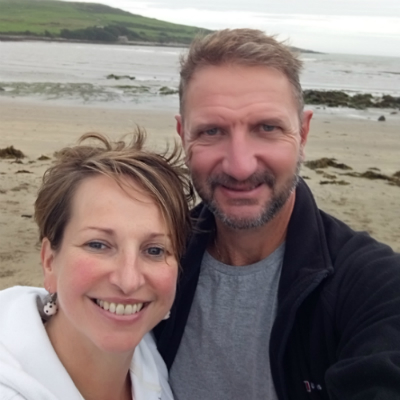 I have been D&G Sands involved with DG Sands since we became an official Sands group in 2007. I became involved with Sands following the death of my son Ruaridh shortly after his birth in 1996. While I did receive support from Cresswell staff, once I got home I found it hard without having someone to talk to who had been in a similar position. Family and friends offered what support they could but without having gone through it themselves it was difficult.
I contacted Glasgow Sands and I found that sharing with people who could relate to my situation was the greatest help. This is why it became a priority for me to ensure parents within D&G could access the support they needed at such a difficult and tragic time.
It's hard to believe how much we've grown as a group from our humble beginnings to now having our own meeting space as well as 3 trained befrienders. We receive such amazing support from our group members as well as their families. We continue to work with midwives at Cresswell and host regular training for staff to ensure bereavement care continues to develop and improve. We have also created and help maintain The Rainbow Room, which is a vital space to allow families time and privacy when they need it most.
The support from the wider community within our region has continued to amaze us and enabled us to fund many projects including a donation of £20,000 to ongoing research into reducing stillbirth and neonatal death.
We will strive to continue to do what we can to support parents through a devastating time and to contribute what we can to prevent this tragedy happening to others.
The Sands Bereavement Support app was created for anyone who has experienced the death of a baby