Befrienders
As befrienders, we can talk with you over the phone (07864 709228) or arrange to meet face to face to provide support.
We understand how devastating the death of a baby is, whether it's before, during or shortly after birth, as we have experienced it too.
We had to meet 4 requirements in order to become befrienders.
One year had to have elapsed since our own baby's death
We had to be an individual paid member of Sands.
We needed to be linked with our nearest group, in this case, Dumfries and Galloway Sands
We each had to attend and successfully complete the Sands Befriender Training Programme.
Initial befriender training from Sands is a two day course. Over this time the course facilitators decided that we were emotionally ready to support others and were well supported ourselves. We also had the chance to decide for ourselves that we were ready for this responsibility. During the course, we had to work in pairs, small groups and as a whole larger group to develop good listening and befriending skills. The course attracted people from all over Scotland. We all met with the hope that we could support others who had been through the same awful experience as ourselves. It was an emotionally draining but worthwhile two days.   Alison has gone on to do the advanced befriender training. This involved experienced befrienders getting together to review and enhance their befriending skills.   Please feel free to contact us at any time if you or anyone you know is in need of support and understanding.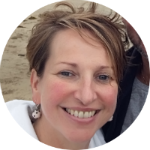 Alison Hall
I have been involved with D&G Sands since we became an official Sands group in 2007. I became involved with Sands following the death of my son Ruaridh shortly after his birth in 1996…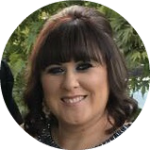 Ali Carruthers
Hi, my name is Alison (Ali) Carruthers, and I am one of Dumfries and Galloway Sands new befrienders. In 2013 our daughter, Bethany was stillborn. All through our pregnancy the thought …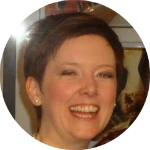 Frances Doherty
My name is Frances Doherty and I first heard of Sands in October 2014 when our son, Charlie, was stillborn. From that moment on my husband and I entered a world we did not previously …
Heidi Wu
I got involved with Sands in 2011 shortly after the death of our son, Angus. I found out about the local group from my Dr, who came to our home a few days after Angus died. …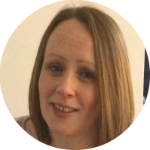 Carla Young
My name is Carla Young, I first contacted Dumfries and Galloway Sands in 2015 after our baby boy was stillborn at 27 weeks. You fleetingly hear the words stillbirth and  …
Susan Dalgleish
My name is Susan Dalgleish and we lost our little boy Michael in 2001. At the time there wasn't an official  Sands group in Dumfries but I received a lot of support from some of the .…
The Sands Bereavement Support app was created for anyone who has experienced the death of a baby