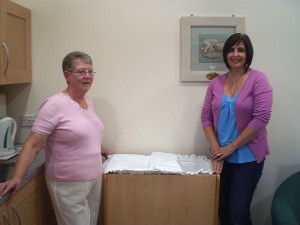 These are the photos of the "cold cot" we have been fundraising for, which we recently handed over to Cresswell.
The cold cot allows bereaved parents to spend more time with their baby. All bereaved parents cherish this precious time. The handmade insert and quilt were kindly made and donated by Mrs. Doreen Black of  Dumfries.
Pictured are Doreen with Susan and the cold cot. Alison handing over to Karen King Consultant midwife at Cresswell.